A Healthy PLM Ecosystem
Your corporate health depends on core, back-office software. If a single critical system - like PLM - develops performance issues, it can spread upstream and downstream within your IT ecosystem.
Health Checks are Proactive
Our customers who engage with us in annual health checks see a greater return on investment because they get ahead of and prevent problems before they even begin.
You will realize a greater return on your PLM investment when you have a yearly health check with an experienced consultant. Health checks provide an opportunity to learn about your application, spot data silos, fill knowledge gaps, and manage potential risks.
Assessing your system health now prevents costly future problems.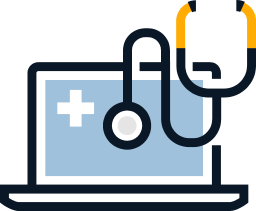 What comes with a free Health Check?
Just like when you go into your doctor for an annual physical, your PLM Health Check examines the whole system from top to bottom. Symptoms can be difficult to identify without knowing what you are looking for. We will ask a series of questions that help uncover potential problems and look for signs of underlying issues.
Your free Health Check provides a broad examination of the full system:
Business processes in use

Health of the software

Team productivity
Why a PLM Health Check?
Test for up-to-date security and disaster recovery measures
Identify, and prevent potential risks
Ramp up system performance
Increase user productivity
Realize the full potential of your system
It is free. No commitments. No contracts.
Since 1996, we have helped hundreds of businesses maximize the utility of PLM. One of the most wasteful things we see is system issues that could have been flagged and treated with a little proactive thinking.
Get ahead of problems before they even have a chance to start.